Whine & Cheese is back for its 18th year!
This year Whine & Cheese will be held on Saturday, November 19th at The Pinery North.
Whine & Cheese is our annual auction event!
This event is a super fun auction held to help raise money for ABRT and dogs in need. Included with your ticket is free O'devoirs and alcohol all night long. We have some super awesome items donated from across Colorado for our live and silent auction.
We do presentations throughout the night of everything ABRT! We also have music and a dance floor, a raffle item you can buy grab bags to enter to win, and more!
Tickets will be on sale soon!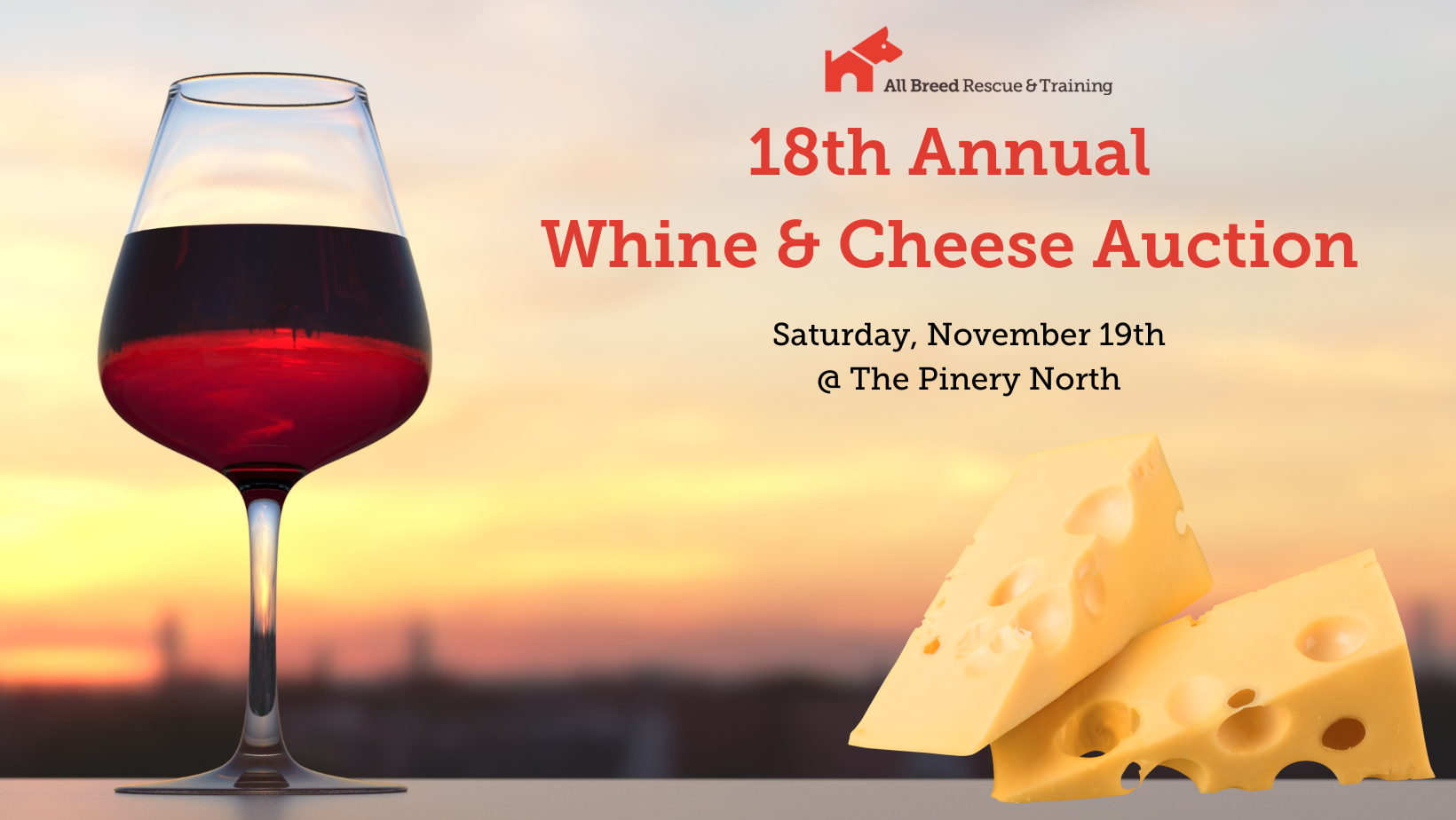 If you are interested in sponsoring or donating to this event, email kara@haveanicedog.org